Featuring new recordings of Handel's Resurrezione, Beethoven piano concertos, Rachmaninoff's Piano Sonata No. 1 and more
Registration of the month
Handel The resurrection
soils; The English Concert / Harry Bicket
Linn
Handel's Easter opera oratorio receives a beautifully elegant reading from Harry Bicket, who conducts an excellent English concerto and a superb ensemble of all-British soloists in this truly marvelous recording.
Read it Gramophone exam
Read more: Handel's message for the modern world
---

Beethoven Piano Concertos Nos. 1 and 3
Kristian Bezuidenhout fp Friborg Baroque Orchestra / Pablo Heras-Casado
Harmonia Mundi
Kristian Bezuidenhout completes his super set of Beethoven concertos with this cheerful and spirited pairing of Nos. 1 and 3.
Read it Gramophone exam
---

Saint-Saens Piano Concertos Nos. 1 and 2
Alexander Kantorow pf Tapiola Sinfonietta / Jean-Jacques Kantorow
BIS
Another completion of the concerto, and one that reveals exactly why Alexander Kantorow graces the cover of this issue.
Read it Gramophone exam
Read more: Inside Brahms' Piano Sonata No. 2 with Alexander Kantorow
---

Weil Symphony No. 2. Shostakovich Symphony No. 5
Rotterdam Philharmonic Orchestra / Lahav Shani
Warner Classics
A fabulous opportunity to hear Kurt Weill's Second Symphony by young conductor Lahav Shani, combined with a dramatic reading of Shostakovich's Symphony No. 5.
Read it Gramophone exam
Read more: Shostakovich's Fifth Symphony – a deep dive into the best recordings
---

Schnittke. Shostakovich. Silvestrov 'Banished'
Matangi Quartet
Matangi
"A truly remarkable record", writes Ivan Moody of the Matangi Quartet's recording, their playing revealing a powerful and lively sense of concentration in a well-chosen programme.
Read it Gramophone exam
---

Beethoven. Brahms. mozart 'Variants'
Simon Trpceski pf
Linn
Three masters of variation – Beethoven, Brahms and Mozart – are explored, and very clearly appreciated, by pianist Simon Trpčeski on this delicious album.
Read it Gramophone exam
---

Rachmaninoff Piano Sonata No. 1. Musical Moments
Steven Osborne pf
Hyperion
Where would one turn today "for a more idiomatic, more intelligent or more beautiful Rachmaninoff game", asks Patrick Rucker after hearing Steven Osborne's new version?
Read it Gramophone exam
Read more: Top 10 recordings by Sergei Rachmaninoff
---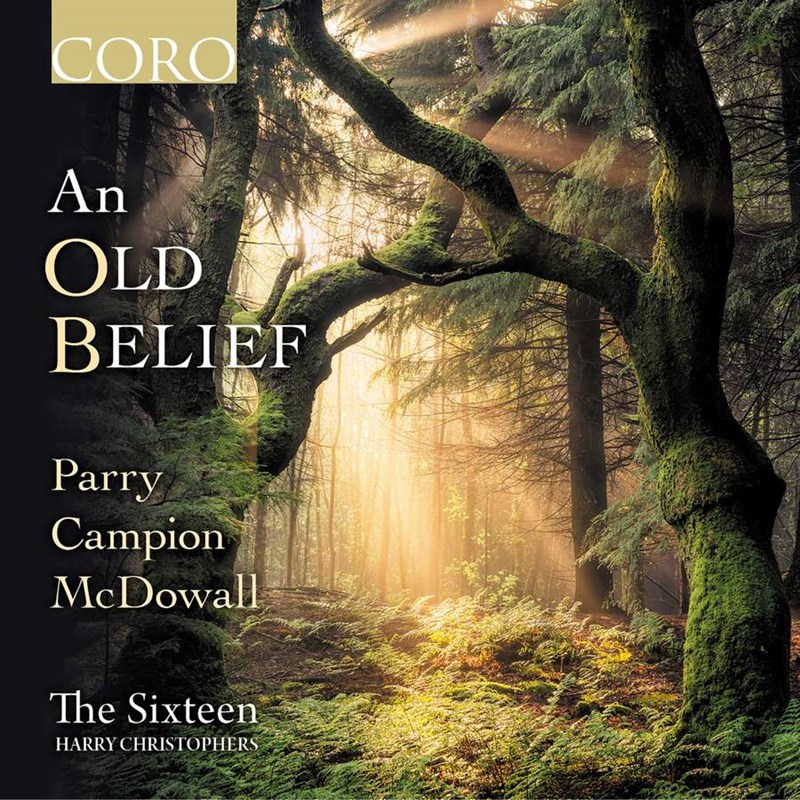 "An Old Belief"
The Sixteen / Harry Christophers
coro
An enormously varied program musically and powerfully united thematically, this album shows the impeccable approach to interpretation that Harry Christophers and The Sixteen bring to everything they perform.
Read it Gramophone exam
Read more: The Sixteen at 40 – "the core principle of just loving what we were doing never left us; it's the whole nature of the group'
---

"A Hall of Mirrors"
Emiliano González Toro, Zachary Wilder tens Set I Gemelli
Gemelli Factory
From the opening number, Emiliano Gonzalez Toro, fellow tenor Zachary Wilder and Ensemble I Gemelli gripped us with an irresistible musical creation.
Read it Gramophone exam
---

'Rivals'
Veronique Gens, Sandrine Piau sops The Lodge Concert / Julien Chauvin
Alpha
Two of today's most beautiful sopranos, Véronique Gens and Sandrine Piau, reveal their total mastery in bringing this kind of repertoire to captivating theatrical life.
Read it Gramophone exam
---
DVD/Blu-Ray

Beethoven Fidelio
Floors included Lise Davidsen; Orchestra of the Royal Opera / Antonio Pappano
Opus Arte
"A musically excellent Fidelio married to an engaging and thought-provoking production," concludes Hugo Shirley of Beethoven's opera, with the cast here led by Lise Davidsen.
Read it Gramophone exam
Read more: Interview with Lise Davidsen – "I really miss people coughing, I really miss people making that sound!"
---
Reissue/archive

Faure. from Indy Piano works
Marguerite Long pf
APR
In this month's Replay, Rob Cowan recommends this superb APR collection of recordings by legendary pianist and teacher Maguerite Long, an authoritative two-disc set of her complete Fauré and Indy recordings.
---
welcome to

Gramophone

…
We've been writing about classical music for our dedicated and knowledgeable readers since 1923 and we'd love for you to join them.
To subscribe to Gramophone is easy, you can choose how you want to enjoy each new issue (our beautifully produced print magazine or the digital edition, or both) and also whether you want to access our full digital archive (dating back to our very first issue in April 1923) and an unparalleled database of reviews, covering 50,000 albums and written by leading experts in their field.
To find the perfect subscription for you, simply visit: gramophone.co.uk/subscribe